I was reading this book and came to a part that I can totally relate to. It had a picture of a long-stemmed red rose with prickly-looking thorns. A caption read,

"We can complain because roses

have thorns, or be thankful that thorns have roses."

That makes so much sense to me. I have a choice to make. Either I can look at the thorns and complain, or I can look at the "roses" and be thankful that I have family and friends that love me. I can complain that God allowed Jay to die or I can thank Him for the time I had with Jay and His assurance that I will be with him again. I choose to see the roses among the thorns.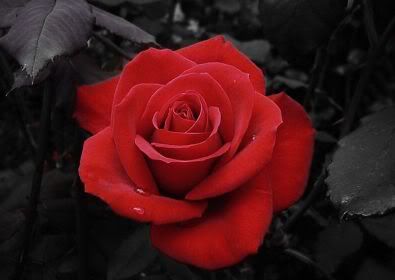 s.